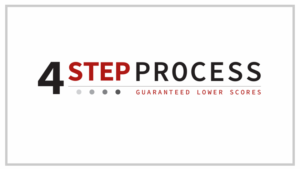 THE VOLVIK GOLF BALL HOLIDAY PACK-learn more about Volvik on this Saturdays Golfers on Golf Radio. CHAD JOHANSEN's 4Step Process-with pro Chip Beck coming up this Tuesday at 8 PM. For more details please see 4StepProcess.com #Bettergolf      _____________________________________________________________________
ILLINOIS are you ready for a set of more relaxed golf restrictions that went into effect last Friday.
Lets hope they make a day at the golf course more relaxing and more enjoyable.
If you need a set of the new guidelines, see our story here from last Friday, or visit the CDGA.org website, or the Illinois PGA website Ipga.com.
There are some courses that will fully tee off all the guidelines in another week starting Monday July 6th after the 4th of July weekend.
AP REPORTING and thanks to an assist from the Illinois Golfer, NBC is back in the picture in handling the U.S. Open, and apparently that will start at Winged Foot this September. The AP story says that NBC will take the U.S. Open back for the last 7 years of what was the Fox contract, and that Fox is out after 5 years in what was a 12 year deal with the USGA effective immediately.
Wheaton's Kevin Streelman had a great bounce-back weekend, after two straight missed cuts after the PGA Tour restart.
Streelman did miss the cut at Harbour Town, but he had a bounce-back round on Friday with a 67 before heading out of South Carolina.
Hartford is one of the wins that Streelman has had in his PGA Tour career.
Streelman finished at 18 under par just one shot back of winner Dustin Johnson. It was nice of Streelman to put in a plug during his post round interview for both of his childhood courses, Cantigny and Arrowhead golf club both in Wheaton. It was also nice to see Golfers on Golf Radio guest from June 20th, Wilson Golf's Brendan Steele have a Top-10 finish with his T-6th.
THE KORN FERRY Tour is home to some of our local players this year. Vince India of Deerfield, Nick Hardy of Northbrook, Doug Ghim of Arlington Hts., and Brad Hopfinger of Naperville all made the cut this past week. With India's 18th place finish leading the locals. Nice to see India bounce back from a rough final round a week ago, when he had the lead going into the last round.
Congratulations to Devin Johnson for winning the Blackberry Amateur with a 12 under par score of (132). Played at Blackberry Oaks, and run by Chad Johansen, sponsored by Wilson Golf and Michelob Ultra.
GREAT NEWS FROM PINEHURST-so many groups have returned that the historic Carolina Hotel was full and the remodeled Manor Inn was opened. Add a few more more guests, and the Holly Inn will have to be reopened as well. Details on rooms at Pinehurst, see Pinehurst.com. There are plenty of tee times still available, so bring the clubs when your travels take you to the Sandhill country. See Lenziehmongolf.com for his recent story on the Pinehurst area.
LOOKING AHEAD this week here, the Illinois PGA has announced it's 2020 schedule, and what events will get played and which ones will get cancelled. Plus more features on my trip to Indiana, and Honma Golf has launched the TR 20 Irons that are getting good reviews. RS