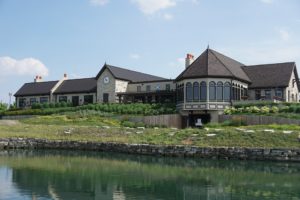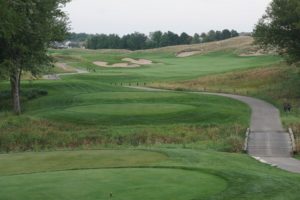 THE MISTWOOD GOLF CLUB in Romeoville, get tee times by calling (815)-254-3333.  _____________________________________________________________________
It's not a good day when you lose people like this far too early in life.
Jim McWethy a friend of many and of golf, passed away yesterday at 76, which is too soon. No he wasn't victim of the Corona Virus, but it doesn't matter.
McWethy had a condition called ILD, it's a scarring of the lung tissue. He had been living with oxygen tanks by his side for months.
I'm glad he played one hole of golf with me last year at Mistwood. I never thought it would be the last one, but it was so I will remember it forever.
When Jim called me on June 12th to update me on his condition, I was surprised. Our 5 minute conversation took a lot out of him, it felt like he was calling to say good-bye. As it turned out, he was. I'll miss our late night talks about golf, sports, politics and more.
Jim was a member at the famed Chicago Golf Club, and he could have just enjoyed the private club life at a Top 100 golf course. Instead he poured millions into the total redo of Mistwood and the Mistwood Golf Dome, and a few other business ventures. He made his mark on public golf.
He was proud at what Mistwood Golf and the food and beverage had become, and he should have been, he left a legacy on how to do things the right way. Jim McWethy had a commitment to excellence.
What's really sad is that right now with the Corona virus out there, there won't be a big wake and funeral service we could all attend. Everyone who knew Jim will have to say good-bye in their own way.
In our short conversation Jim promised me that Mistwood is in good hands and will be run by his two children, and current GM Dan Bradley. As usual Jim will be correct and things will move forward. In time I'm sure Mistwood will have an event to remember Jim, and that's something all of us who knew him should do as well.
Golfers on Golf Radio will remember Jim McWethy on our show this weekend at 10 AM on Am 820 WCPT. RS