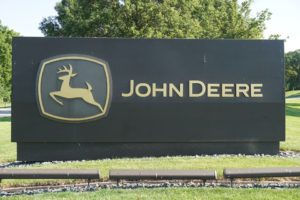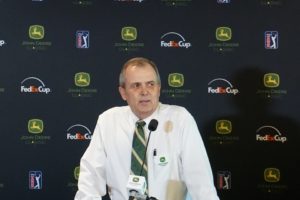 WELCOME TO JOHN DEERE IN MOLINE ILLINOIS, John Deere Classic Tournament Director Clair Peterson speaks on media day 2019 at TPC Deere Run in Silvis IL.           _____________________________________________________________________
THE GOG BLOG by RORY SPEARS-Director of Content and Creation for Golfers on Golf. Follow Rory on Twitter @GogBlogGuy, or Facebook, LinkedIn and Instagram.
This past Thursday the John Deere Classic was cancelled for 2020.
The JDC had been promoted as the first tournament that could have had fans in attendance. Even though all along there was still a chance there might not be any fans at TPC Deere Run at all.
Coming up the week of July 6-12, everyday golfers will now have the rare chance to play a PGA Tour golf course, primed and ready for PGA Tour players, that won't be stopping by.
Once the tournament was cancelled, the questions came in about why, and how the tournaments 50th anniversary could be called off. Golfers on Golf spoke with Clair Peterson about what happened, how it happened, and what's next.
CLICK HERE to hear our interview with John Deere Classic Tournament tournament director Clair Peterson.
For details on the tournaments future, refunds and the charity arm Birdies for Charity, please visit JohnDeereClassic.com