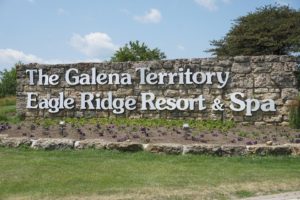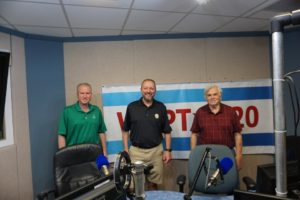 EAGLE RIDGE RESORT REOPENS TOMORROW-EagleRidge.com GOLFERS ON GOLF RADIO AM 820 WCPT-10 Am Saturday Mornings With your hosts, (L-R) Rory Spears, Ed Stevenson, & Bill Berger. Listen live at Wcpt820.com or view Facebooklive  _____________________________________________________________________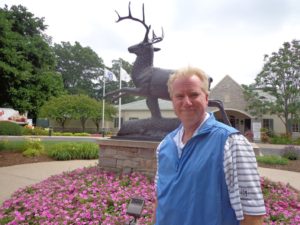 THE GOG BLOG-by RORY SPEARS, Director of Content and Creation for Golfers on Golf. Follow Rory on Twitter @GogBlogGuy LinkedIn and Facebook or Instagram. THE DEERE at TPC DEERE RUN in Silvis Illinois, the home of the John Deere Classic.
This afternoon tournament officials of the John Deere Classic announced that this years John Deere Classic (JDC) has been canceled. This stunning news was not expected because the JDC was supposed to possibly be, the first PGA Tour event that might have had fans allowed in to see live action.
How many fans that could be allowed in by the second week of July was not clear, because of the fact that the tournament is played in Illinois. Illinois is a state that is lagging behind, in the reopening curve taking place across America.
Even without holding the 50th anniversary of the Quad Cities PGA Tournament, that has been known as the John Deere Classic for the past 20 years, the charity arm of the tournament "Birdies for Charity" will operate this year. Last year 543 organizations in the Quad Cities area, benefited from the tournament that raised $13.8 million for local Quad Cities area charities.
"Because of the ongoing health and safety concerns related to the corona virus pandemic, the difficult decision was made to cancel the 2020 John Deere Classic," said tournament director Clair Peterson. "While we considered several alternatives for the Classic, this was the choice that made the most sense for our guests, the players and the Quad City community at large."
John Deere Vice President, of Global Brand and Communications, Mara Downing added this statement," We know this announcement will come as a disappointment to the Quad Cities area and the to the broader golf community. We look forward to celebrating the 50th playing of the tournament in 2021."
Anyone needing a pledge form to donate to the tournaments Birdies for Charity program, can get a pledge form off the championship's website. Donor's will be eligible to win random and traditional prizes, including the grand prize of the 2-year lease on a Lexus NX SUV.
The tournament was scheduled for the week of July 6-12, with Dylan Frittelli as the defending champion. Golfers on Golf will provide more details on the canceling of the 2020 JDC, as they emerge from the tournament or the PGA Tour. The PGA Tour may attempt to put another PGA Tour tournament in the dates of the John Deere Classic.