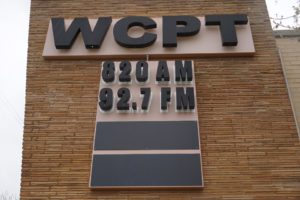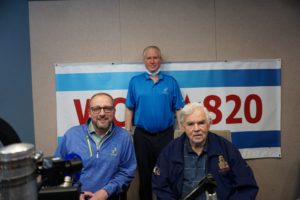 GOLFERS ON GOLF RADIO at 10 AM every Saturday Morning on AM 820 WCPT, with your hosts (R) Ed Stevenson-Rory Spears and Bill Berger. Your can listen live on line at Wcpt820.com or on the Tune-In Radio APP then Search WCPT820. If your out on the golf course and miss the show, visit Visit Soundcloud.com/ChicagosProgressiveTalk. If you would like to watch the show, you can see it on Facebook Live on the WCPT page.  ______________________________________________________________________
Welcome to Week 5 of golfers on Golf Radio on Am 820 WCPT.
Our tee time is 10 am.
Joining us first on the tee for the front nine, is Dr. Bern Bernacki, who is the President of the Golf Heritage Society. We discuss collections, memorabilia, and golfing with the hickory shafts.
Joining us for the back nine this week is our contributor from the Daily Herald, Len Ziehm from Florida.
Len will discuss golf in Florida as compared to Illinois, and the golf travel resort scene.
In and out of the breaks, will be excerpts of our interview with Chicago District Golf Association's Executive Director Robert Markionni. The full interview will be posted here on Saturday afternoon.
Join us at 10 Am on Am 820 WCPT for Week 5 of Golfers on Golf Radio now celebrating it's 30th season, and is Chicago's longest running golf radio show.