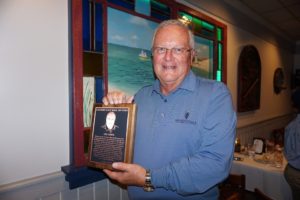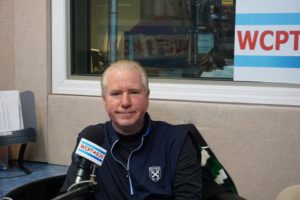 ILLINOIS GOLF HALL OF FAME CLASS OF 2019 INDUCTEE LEN ZIEHM (L) and GOLFERS ON GOLF RADIO TALK SHOW HOST RORY SPEARS (R) at Wcpt Am 820 ______________________________________________________________________
CLICK HERE to hear Ziehm and Spears Podcast series 2020-Volume 10.
This podcast was recorded two hours prior to Governor J.B. Pritzker allowing for a reduction of restrictions on golf, that will take effect on May 29th.
Covered in this podcast are the challenges that Illinois golf courses are facing, not only from Covid-19 restrictions, but flooding from last weeks heavy rains.
Thoughts on the United States Golf Association (USGA) making changes to the championships they are still conducting, which isn't many, by eliminating qualifiers for the remaining championships. Which left golfers and media members referring to the U.S. Open's as the U.S. Closed or the U.S. Invitational.
Some thoughts on equipment makers, and what they could do to move more product in a year that has kept people off the golf course, or in a worse financial position than they were in a few months back.
Ziehm and Spears-spraying to all fairways in Volume 10, check us out. Len Ziehm joins Golfers on Golf Radio Am 820 WCPT, this Saturday morning at 10:30.