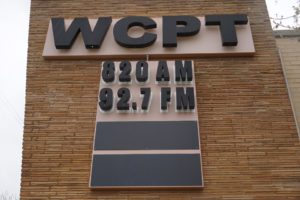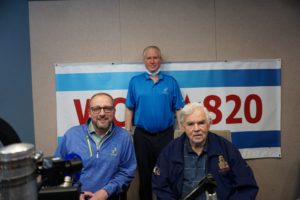 WCPT-AM 820 home for the 30th season of Golfers on Golf Radio. Tee time is every Saturday Morning at 10 AM. Listen live on the radio or wcpt820.com, watch us on Facebook Live, or check out Tune in Radio APP and search for WCPT820. If you're on the golf course and miss the show, hear it at Soundcloud.com/Chicagosprogressivetalk. ______________________________________________________________________
Golfers on Golf Radio is (picture above L-R) Ed Stevenson, Rory Spears and Bill Berger.
Week #4 Tomorrow May 16th on WCPT-AM 820 Chicago. Dirk Willis Director of Golf for Kohler Company and Whistling Straits, home of the 2020 Ryder Cup joins us about 10:10. Then it's Bobby Weed, golf architect and designer of Michael Jordan's new Grove XXIII club in Florida, is live with us about 10:30.
We will hear from our contributing Hall of Fame Golf writer Len Ziehm with some thoughts on the canceling of the CGDA Amateur and the Illinois State Amateur in July.
We are on the tee, at 10 AM join us. Ed, Bill and Rory.