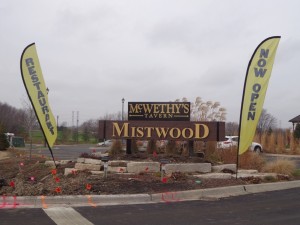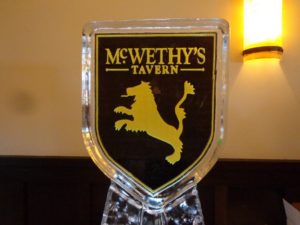 MISTWOOD GOLF CLUB in Romeoville is closed-McWethy's Tavern is not, come and enjoy great McWethy's food menu items. Curb side pick up is available (815)-254-7001. ______________________________________________________________________
THE GOOD NEWS-YES THEY ARE OPEN !!!
The Pete Dye Course at the Closed French Lick Resort is open. So are the Valley Links and Donald Ross Golf Courses. The Dye Course opened this past weekend. That's the good news, the bad news is that Illinois Golf is shut down.
The rain was falling hard on Saturday, after some real downpours on Friday night. Our golf courses are soaked, so maybe it's best they are closed. I still agree with the plan by Pine Meadow in Mundelein to use this time for aeration. NO courses should to need to aerate after April 9th. Do it now.
FLIP-FLOP the position of the State of Illinois that saw 4, we are open, we are closed changes in 8 days was like a bad golf lesson. The left hand does not know what the right hand is doing, that's for sure.
EXTENSION of the Shelter in Place can't be more than a few days past the 7th at this point. If anyone thinks we can just take this into May or June, you need to look in a mirror. Things need to pick-up, even if it's just a little at a time.
Courses are open in over 35 states according to national statistics, with some states pending, and maybe 8 saying no. It's been great seeing the golfers out in force on Facebook in various Northeastern states, other than New York or New Jersey.
WORD IS people are fleeing New York in droves and headed south, at this point I can't blame them, but will it help. Are they just spreading the virus, or are they. Off to Florida, the courses are open, but not Disney World or the Beach's.
IF YOUR IN ILLINOIS I'd use the next 10 days to get done projects you don't want to do when the golf courses open. I'll clean the office and the garage, taxes will be done. As it will be golf season at some point.
PINEHURST IS DOING AN AUCTION with really neat prizes you might never see again, it runs through tonight at 8 Pm (EST). Send in your bids. See Pinehurst.com. It benefits their employees who are out of work, or just barely working.
During yesterdays Sunday Morning Short Game News Column, I posted several stories that wrapped up our coverage of the 2020 PGA Merchandise show.
But before I do conclude stories from the PGA Show, here is one last product to show you. The golf-cycle caddie by the famed Finn Scooters of Missoula Mt.
I did drive one up and down the 13th fairway at Lake Nona Golf Club, they are pretty neat. I didn't have the best luck getting the front well turned when I needed it to cut. But other riders seemed to have much more success. If your club allows these type of caddies see Finnscooters.com.
With everyone worrying about the virus, this story got little attention.
But Davis Love III, lost his home this past week on St. Simon/Sea Island Georgia, in a massive fire.
It went up quickly, and first responders were there quickly according to a post by Love III on his Twitter account. But they could not save his home. Love III says he and his family are fine and nobody was injured (thankfully). Love III says he and his family will remain members of the community going forward.
TOMMY BAHAMA has entered into a partnership with Boomer CB5 products, and I just received some samples. I'll be testing them as well, before doing my final product review on CBD and CB5 products.
WORD IS leaking out of Winged Foot that the U.S. Open will be delayed. If so, where do you put it. The PGA is delayed, the Masters is delayed, what next. If you move all these events back, where do they go. On top of other tournaments. Some fall events might have to be eliminated if this continues. Every tournament that gets canceled going forward past the current ones that have already been canceled, cause real problems.
SO FAR sources says that neither the BMW Championship or the John Deere Classic have been asked to move their dates. Let's hope they don't change. The Indianapolis 500 has been moved to August, and will be run on the Sunday of the final round of the BMW Championship. Good thing this years BMW, is not at Crooked Stick Golf Club near Indianapolis.
IT'S SAD TO SEE that the Men's Big Ten Golf Championships at Rich Harvest Farms appears to be canceled, as the Big Ten is first reviewing the possibility of spring sports activities on May 4th. The day after play at Rich Harvest Farms was to conclude.
Golfers hang in there, hopefully our courses will be able to open in some capacity on the 8th of April. RS