THE MISTWOOD GOLF DOME on Rt. 53 in Bolingbrook is closed through at least the end of the month of March, and likely through April 6th per Governor JB Pritzker's (D) mandate on the Virus.
Currently McWethy's Tavern at the dome is still open for business, if you wish to carry out. You can place an order and pick-up, or have a delivery service pick-up for you. Details at Mistwoodgolfdome.com (630)-739-7600.         ____________________________________________________________________
THE GOG BLOG-by RORY SPEARS, Director of Content and Creation. Follow Rory on Twitter @GogBlogGuy, and LinkedIn or Facebook.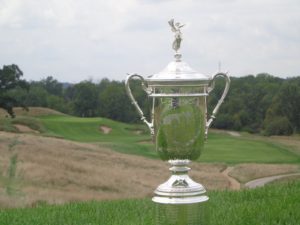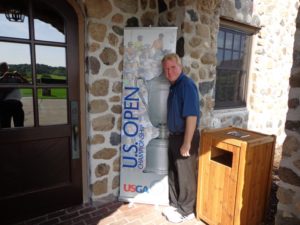 THE U.S. OPEN TROPHY on the par 4, 15th hole at Erin Hills. Welcome to Erin Hills home of the 2017 U.S. Open, the 2022 USGA Mid-Amateur, and 2025 U.S. Women's Open.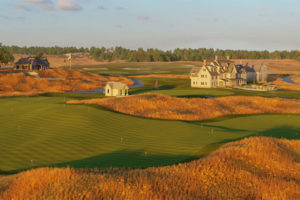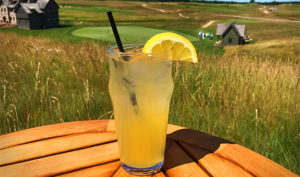 WHAT'S NEW AT ERIN HILLS, the Drumlin Putting Course (L) and the Fescue Rescue cocktail served at Erin Hills.
Destination golf property Erin Hills in Erin Wisconsin, is preparing for another exciting year of golf in central to southeast Wisconsin.
Tee times and rooms for overnight stays are filling fast for the year ahead, that will tee off on May 4th and run into early October.
If you have never been to Erin Hills, or it's been a few seasons since your last round of golf at Erin Hills, you should check out what's ahead for 2020.
Click here to hear our interview with Erin Hills PGA Ambassador Rich Tock, on whats up at Erin Hills.
Tock talks about improvements at Erin Hills in place, what might be next, and what the next course at Erin Hills could be. More details at Erinhills.com.