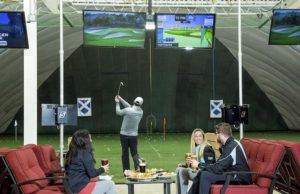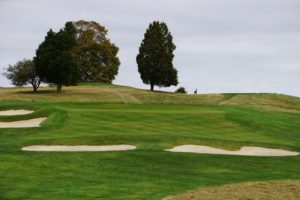 THE MISTWOOD GOLF DOME is closed for business-McWethys Sports Bar is facing changes because of Governor JB Prtizker's (D) ordering of restaurant closing. Follow details at Mistwoodgolfdome.com or call (630)-739-7600. THE DONALD ROSS GOLF Course at the French Lick Resort has opened for the season. Details at Frenchlick.com. ______________________________________________________________________
THE GOG BLOG-By RORY SPEARS, Director of Content and Creation-Golfers on Golf. Follow Rory on Twitter @GogBlogGuy and on Facebook, and Linkedin. #playsomegolf
Titleist has launched is new long distance T400 Irons. The T400's are already available for fitting, and hit the pro shops on March 27.
The style of the Iron is a thin faced, wide body, with a hollow head construction, and a large amount of high-density tungsten. The end result is a higher and further launch.
The T400 joins the Titleist line of T100, T100-s, T200 and T300 models, giving golfers options to pick from on the Titleist line of Irons.
"T400 is the super distance Titleist iron. The club is engineered to get the ball in the air and launch it as for as possible, even when the strike is not perfect," says Josh Talge, Vice President of Marketing, Titleist Golf Clubs. "There are so many golfers, particularly players with moderate swing speed, who can benefit from the this technology. T400 gets the absolute most out of your swing while still providing the playability of a Titleist iron along with that look, sound and feel that dedicated players demand."
Shaft options include Mitsubishi Fubuki MV IR and True Temper AMT Red. Grip is the Golf Pride Tour Velvet 360 Lite. Price $185.50 per club $1,299/set of 7. Graphite MAP $199.50 per club and $1,399/set of 7.
The new Titleist T-100.S Irons mark the entrance of a forged players iron that propels shots to greater distance.
They are modeled after the T100 irons, the T100.s irons are designed with a 2-degree stronger loft to help better players shoot lower numbers.
Fittings of the new T100.s irons is now underway with the clubs in the stores and shops by March 27.
"T100.s was developed as a Players Distance iron with an emphasis on the word Players. We've taken the most popular irons on the PGA Tour and carefully engineered them to maximize distance," said Talge.
"As we were launched the new T-Series, we met a lot of golfers who were really excited about T100 but had become accustomed to playing stronger-lofted iron sets. It would have been really easy just to take T100's and bend them stronger for those players. But doing that you start to sacrifice the incredible feel and turf interaction-the reasons why players were gravitating toward them in the first place. So our engineers went back and redesigned each individual iron to give these players the stronger lofts and distance they are looking for, while preserving the performance of that pure forged shape and sole."
Available T100.s irons include 3-19 degrees, 4-22, 5-25, 6-28, 7-32, 8-36, 9-40, P-44, W-48. The T-100.s stock shaft is the True Temper Project X LZ-Mid-Launch low spin, but Titleist offers numerous number custom shaft choices, most at no up-charge.
MAP $175.00 per club, (1399/set of 8 clubs). Details at Titleistgolf.com