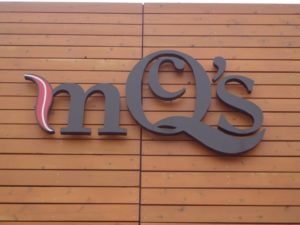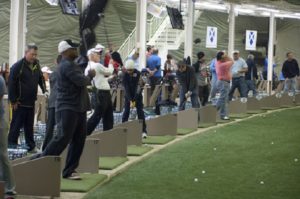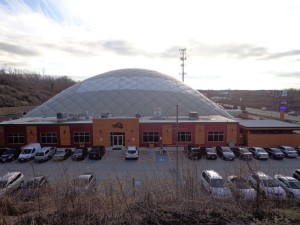 MCQ'S DOME is part of Mistwood Golf, and your place for golf practice, golf fun and more. Lessons, Club Fittings, short game practice. Try the new hotdog and drink bar right behind the tee line in the dome this year. The Off-Track Betting Parlor is showing the races you need to see leading into the Kentucky Derby. McQ's is an official Chicago Blackawks bar,and the Stanley Cup Playoffs are not that far away, and a rematch with the Minnesota Wild is coming up next Tuesday at 7 PM. The new menu has all sorts of good munchies on it, so head over to MCQ's right now. Mcqsdome.com (630)-739-1592 ______________________________________________________________________
YOU WANT TO PLAY GOLF at your best level, so why not give yourself a chance to do just that.
None of us get younger by the day so it's important to give your body a chance to operate on the golf course at it's peak level.
Do you get tired of running out of energy on the back nine. Do you get tired of getting the aches and pains of too many swings when your game is not at it's best. Do you get tired of having no energy left when your 18 holes are done for the day. Do you get tired of not having energy or a sore and achy body when your in a tournament or on a golf trip and your playing for more than one day in a row. Do you get tired of just being tired.
Right now more and more of the world top touring golf professionals are linking into a new golf energy supplement called SwingOIL.
Current top endorsers of SwingOIL include the sport of golfs top player world # 1 Jason Day. Day is not alone, he has been joined by current U.S. Sr. Open Champion Gene Sauers. Sauers is now one of the many Champions Tour players that have swung over to this new product.
The best news about SwingOIL is that it's not an overload of sugar, you won't feel your heart racing one minute-and they be ready to take a nap the next minute. SwingOIL is best used when taken before you tee off, or start your pre-round practice on the range. But it can be taken at the turn, or even after you play or round. There is not a better product now on the market for golfers that want to keep their body fresh for when they play more than 18 holes.
What makes SwingOIL so effective. It's the 7 different ingredients that are part of every 3 FL. OZ serving of SwingOIL. (For a full list of the 7 ingredients please see SwingOIL's website).
Currently SwingOIL (only 45 calories per serving) comes in three great tasting flavors.
Lemon-Lime (Jason Day's Favorite flavor), Strawberry Banana, and Orange. Thomas Healy the COO of SwingOIL says that a fourth flavor could be on the way shortly, and that would be one of the most popular flavors especially with younger age groups and that is Grape.
Healy says that one of the gorwing popular things to do with SwingOIL is to freeze the packets, and then take them out on the golf course, and instead of drinking SwingOIL, is to eat it in popsicle form. A great idea on hot days.
Click here to hear our interview with SwingOIL COO Thomas Healy.
For more information on SwingOIL, and all the key ingredients that make this product so effective and great tasting, visit SwingOIL.com. Try SwingOIL and see why more and more of the touring professionals who make their living playing golf, use SwingOIL to help them get better results in the tournament snand championships they compete in. If SwingOIL is not available in your immediate area, you can order it online and have it delivered to your home or club.