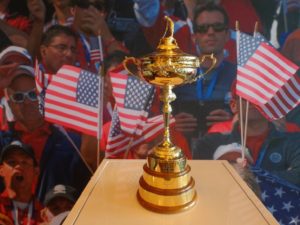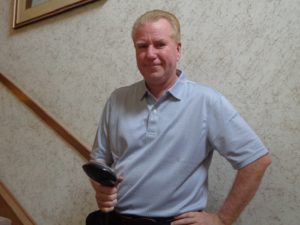 THE RYDER CUP is coming in two weeks, USA vs Europe, Hazeltine Golf Club in Chaska Minnesota are you ready. Carnoustie Sports and Golf Wear has introduced it's fall line (Gray Polo Short Sleeve) see CarnoustieSportswearOnline.com for more details ______________________________________________________________________
They are off and running and it appears early on that the University of Illinois and Coach Mike Small are off and running.
Coming from behind last week, Illinois won the rain shortened Wolf Run Invitational and this week is off to a first round lead in their own OFCC Fighting Illini Invitational that is being contested at Olympia Fields Country Club.
Illinois is being lead by Freshman Bryan Baumgarten who shot a sizzling 5 under par 65 on the clubs North Course. Juniors Nick Hardy (68) and Dylan Meyer (69) were under par as well.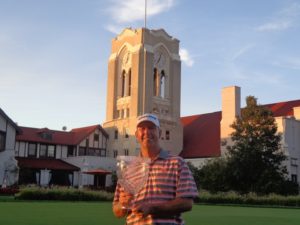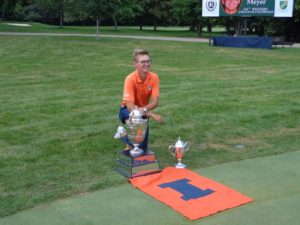 Illinois Coach Mike Small after his recent win in the IPGA Section Championship at Olympia Fields, and Junior Dylan Meyer at The Knollwood Club after winning the Western Amateur.
Other Illinois scores included Fr. Michael Feagles (72+2) and Edoardo Lipparelli (73+3), and playing as individuals for Illinois are Giovanni Tadiotto (73) and Trevor Gold (74).
As a team Illinois was 6 under Par, and in second place is Texas A&M at Even Par and Oklahoma State is in third place at +7, 13 shots behind Illinois. All seven Illinois players are in the top 29 players in the field.
"Everybody played well today, it was a total team effort," said Small." As a coach I was very happy that we got off to a good start, but we have to realize that this is just the first round. We need to comeback and play the same way tomorrow, and deal with the changing of pins and conditions."
Baumgarten started his round birdie-bogey, then was bogey free the rest of the round.
"For Brian to shoot a 65, that show's his true potential and what he can do," said Small. "When he got it going today, I like his presence and how he sustained his momentum throughout the round. He didn't get wrapped up in his score."
Some of the nations top powers are at the OFCC/Illini invitational and Illinois will have to play well to maintain it's lead throughout the championship. Big Ten schools Purdue is 4th and Indiana is 10th after the first round.