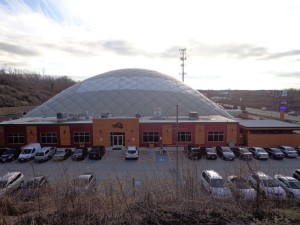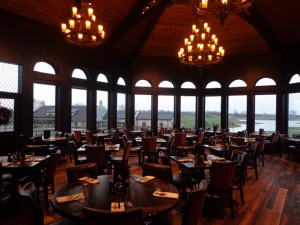 MCQ's Dome in Bolingbrook on Rt.53, Golf, Sports Bar and OTB, meet up with everyone over the holidays at MCQ's open daily at 8 AM. McQ'sBar.com Please call (630)-739-1592 for the bar and grill, (630)-739-7600 for the golf dome. LINKS & TEE'S golf dome in Addison is ready to help you with you game all winter long. Located at 880 West Lake Avenue, come for lessons, ladies night for the gals and more. For the full schedule of everything happening at Links & Tee's a year round golf facility, please see addisonparks.org, or call (630)-233-7275. Mistwood Golf Club is closed for the season, but inside the new Mistwood Clubhouse the new McWethy's Tavern is open year-round, check out McWethy's Tavern open daily at 11 AM, a new full-sized menu will help anyone find something they love. Don't wait until golf season to try McWethy's, beat the rush and get your table overlooking the golf course, or by the tree and fireplace. Call McWethy's at (815)-254-7001 or McWethysTavern.com. Renwick Road in Romeoville.   ______________________________________________________________________
The holidays are here and yet it almost doesn't seem like holiday season, I'm guessing that between slightly higher than warmer temps, and a lack of snow has made this holiday season feel a little different.
Some golf courses are still open, and with a few 50+ days this week, and some folks off for the rest of year, I'm thinking I'll see a few folks on the course this week, hitting the ball in place that still have the pins in.
A few other clubs at least have the pro shops open, so they can sell some gift cards, memberships, or a few shirts, caps and balls. Not a bad idea. If your shopping still for your favorite golfer, let me say this.
DO NOT go buy somebody clubs, unless you know exactly what they want, and their specs. Or it could be a waste of time and money.
DO NOT just go buy clubs right off the rack, and DO BE careful about gift cards too.
Your favorite golfer might already have a place where they want to get that new set of clubs, or a pro in mind to take those lessons from. A gift card from a golf retail store locks you into that location or that chain. Make sure the golfer makes the choice of were to buy from.
BEFORE you buy a gift card from a course, make sure it's course your favorite golfer wants to play. Being in the Chicago area we have a lot of choices, so make sure your choice is a good one. If you not sure, don't guess, do ask someone your favorite golfer golfs with if you can. It's the smart play.
THE GOG BLOG, will have a few more posts this week, but I'm slowing down for the holidays myself. I'll have a few more columns, year end specials, a recap of 2015, and a preview of 2016. I have visited a few nice clubs and there will be some great golf on a cold specials, and fall classics as well.
If you have some time off this week and next, do go out and play or over to the dome and hit some balls, then chip and putt a little. The Gog Blog recommends Links & Tee's in Addison, MCQ's in Bolingbrook and the Buffalo Grove Dome as places to go hit.
IF YOUR THINKING of heading south this spring to avoid some of our cold weather and you have some time this week, make your plans now. This way you get your rooms and tee times before the last minute rush on the courses you wish to play. Florida gets very crowded, and Arizona around the Phoenix area is jammed during spring training for baseball once that starts.
OPTIONS.. In Arizona try Tucson since baseball no longer has any teams there, but still has some great courses. Las Vegas is great if your not there around the Super Bowl or during March madness. Down south, Florida especially around Orlando/ Disney is packed when the kids are on spring break. Visits for golf in the Florida Pan-handle or Mississippi and Alabama are great options. The Carolina's are always a great option too.
HOPE YOUR FEELING BETTER goes out to Ellie Day, wife of PGA and BMW Championship Champion Jason Day. Ellie got crushed when Lebron James landed on her this past week at a Cavaliers NBA game, she was taken from the arena on a stretcher in a neck brace and held overnight for observation before heading home with concussion like symptoms.
JORDAN SPIETH gets kudo's for his shot on Twitter at NY Giants WR Odell Beckham who was acting like he wanted to get kicked out of the Giants game with undefeated Carolina on Sunday. Spieth who was at the game, had a good view of what was happening on the field.
The Gog Blog Returns tomorrow. RS